This week I had a great opportunity to be a pick on the
Brickyard Buffalo
with guest editor
Casey Wiegand
. My twinkle twinkle little headband is offered up at 40% off to customers along with other deals from some amazing artisans. If you aren't familiar with BB they are a pop-up shop that showcases some unique finds from independent companies & handmade shops.
If you have ever thought about doing a group sale like what they offer, but are a little hesitant, please dont be! The ladies of BB are like your new best friends, every time you get a sale you know they want to pass out high fives or give you a giant italian family style kiss. Its nothing but love over there and between the encouraging emails to get you started to the personal interactions during the sale, its seriously fun! Don't be afraid to just shoot them an email to see how it all works or leave a comment if you have a questions & I can try to help.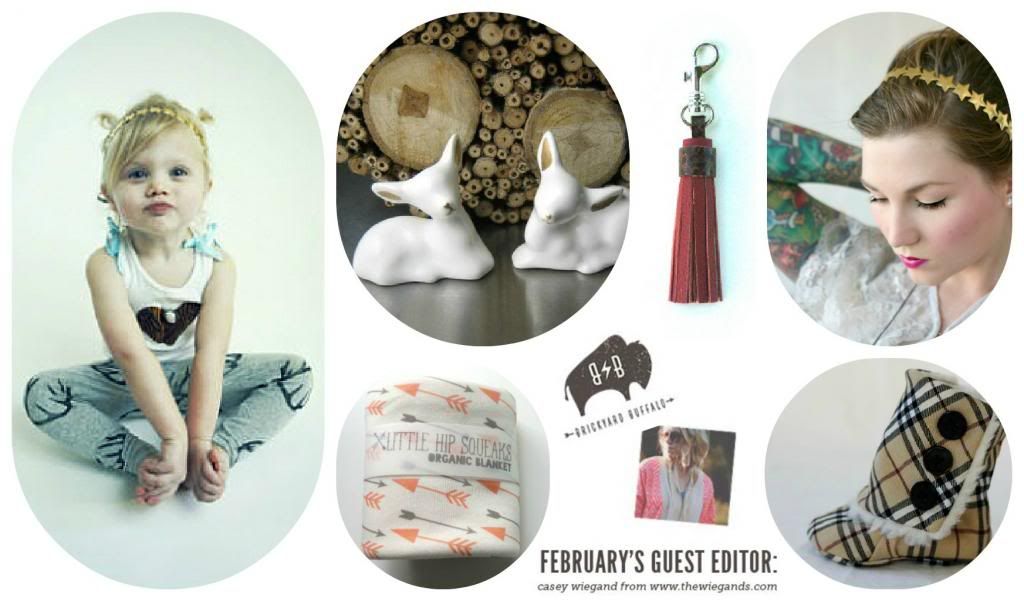 If don't have a shop, don't worry this is still for you! However, you should be warned to give yourself a spending limit because you will probably want one of everything. They add new stuff on the daily and a deal runs for a few days- make sure to follow them on
instagram
and
facebook
to keep up!
Our sale ends in 2 days so don't miss the deals and don't forget that you are supporting small business, indie, handmade & women! Isn't that reason enough?